Corporate Training:
Non Manipulative Sales Skills, Team Building, Coaching, Seminars

Influencing With Integrity - The Language of Selling
Some of the 600 clients we have worked with world wide - Click for client comments and references
FREE from Noble May Australia

The Language of Selling and
Influencing with Integrity

Leading edge skills which Work with todays highly aware clients.

Let us give you a free telephone consultation. Averaging 20-30 min, where we will give you a number of precise word combinations, questions and statements - the Perfect words to say in your selling environments such as a follow up call, a cold telephone call to make an appointment and such.

We guarantee these skills will have a major impact on your sales performance.

These are methodologies which we have sold to multinationals in dozens of industries in the USA for many Ten's of $1000's

The Art of War and
TeamDNA

Team Building & Personality Profiling Seminars – One on One Consulting

We will send you a free Personality Profiling Kit to use for yourself and two others to prove the astonishing accuracy of the science. The questionnaire takes an average of just 15 minutes to complete.

These seminars are without question the most effective Team Building 3 – 4 hour seminars ever created for effective team cohesion, workplace understanding and client motivation through recognising the core motivators of an individual within the first minute of any encounter.

Click here to make a time for us to call you
Or call me direct: George May 0418 115 668
---
Training for 2023
In 2023 when companies seek sales training that's 'new' and 'different' most often they mean sales training that 'works'. Sales training that 'lasts'! Sales training that is tailored specifically to their product, business and industry.
The Language of Selling and Influencing with Integrity are precisely that. It's sales training that works. It's sales training that lasts. It's sales training that's tailored to apply to your business and industry. And it's sales training that will set your sales people apart from the rest of the field.  
The reason?
The way its DESIGNED
The way its TAUGHT
The way its APPLIED
The way its FOLLOWED UP  
The Way It's Designed
National studies indicate that successful sales professionals are not necessarily those who are the best 'closers' or the most knowledgeable.
Top producing professionals are able to draw the buyer out by skilfully conducting a conversational sales interview.
With Influencing with Integrity methodology participants learn how to:
Maximise a client's internal buying motivation for their product
Eliminate the need for 'hard closing'
Remove the causes of objections
Eradicate the 'Failed sales call' syndrome
Replace call reluctance with call resurgence
Clarify product relevance to the clients objectives
Foster a partnership with the client
Set the stage for a precision crafted presentation.
Create predictable outcomes
Make finalising the sale easier
The Way It's Taught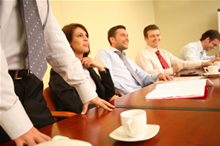 Influencing with Integrity is taught in a one or two day,
fully interactive seminar. Participants are first taught a concept.
The words that translate concept into behaviour are then modelled,   after which the participants practice and apply case study, role play
 situations specifically tailored and customised to every selling
situation which they encounter.
The skills taught are mastered well enough to be taken from the
classroom to the field the same day!
The Way It's Applied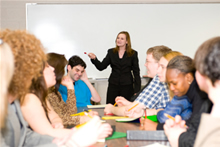 Based upon proven sales formula tried and tested with tens of thousands of sales people throughout Australia and the USA.
Influencing with Integrity  includes some specific language that enables application to any interaction between buyer and seller.
Every example and case study has been prepared to be totally focused on your products, selling environments and the real world that your sales people find themselves competing in.
With these tools - the salesperson can apply the appropriate parts of Influencing with Integrity  to each of their sales interactions:
The Way It's Followed Up
Appropriate follow- up is critical to the success of sales training. In Influencing with Integrity , participants receive tools that enable them to effectively adopt, adapt and recall the principles and skills learned.
Management is coached on how to install a systematic, ongoing, follow up mechanism that ensures regular and consistent instruction, feedback, and use of Influencing with Integrity .
Influencing with Integrity  - Skill Training that Works & Lasts!
---
Straight talk for this economic environment
Why outdated methods don't work today.
If your salespeople are using sales techniques such as 'closing the sale' ,' answering objections', 'trial closes' 'probing question' and such then they are NOT equipped to effectively deal with today's highly aware clients.
Most clients are trained in these methods and know what the salesperson is going to say before they open their mouth.
Using these outdated techniques will quickly drive a client into a negative decision mode about the salesperson, the product and your company.
The reality is that there are few salespeople with the skill level to sell to today's clients in this economic environment
Influencing with Integrity is not traditional 'sales training' it is about customising & blending your sales teams experience and language with our proven selling methodologies to develop precise phrases, statements and questions that will:
Maximize a clients internal buying motivation for your  product
or service,
Eliminate all objections (by not fostering the environment)
Create predictable outcomes throughout the selling cycle and
Make finalising the sale easy
Another hard reality to consider is this, if, in this market, your team has top producers, medium producers and low producers – then your sales training doesn't work!
It's almost certain that the top producers are top producers because they are using their own experience and instinctive skills – paying lip service to the methods taught in the classroom.
If your sales training REALLY worked then you would not have a team of different skill level people- there is no other aspect of business where such differences in ability are allowed.
Why do we allow random success?
Imagine if some of your accountants got it 100% right, some 80% and some 60% … and yet SALES is the one aspect of business that can have the greatest impact on bottom line.
If you provide better customer service the opposition will soon copy it, if you create smarter marketing they will also, even if you have a new hot product it's only a matter of a short time before the competition come out with the same or better.
The ONLY aspect of business the competition cant counter is when your sales team are using sales skills that set them apart as being credible professionals who sound different and behave different and  make more relevant and accurate analysis and recommendations of the client's needs.
The following excerpt from a senior manager (whom we consider to be the best in the Australian pharmaceutical industry) is the sort of effect we are looking for:
"It is 8 months since we implemented Influencing with integrity we are astonished at the results our market share went from 54% to 67%.  Our competitors are lost to counter this initiative An incredible result!"
BUT MOST IMORTANTLY your people use non intrusive language to, with permission, guide a process that allows the client to clarify EXACTLY what matters to them regarding your product or service (often for the FIRST time!) this is without question the most effective skill that any salesperson can have today.
A confused mind almost always says no!
In this economic environment almost all of your clients are cautious and not crystal on the benefits of your product or service
You may be thinking 'our product benefits are obvious and the client has been using it for years, our brochures and training focuses on benefits"  if you think that then get on the phone right now and talk to me personally… 0418 115 668
Thinking like that will NEVER impact performance, a benefit is only a benefit if the client really believes it is and most clients don't know how to evaluate your product or service within their thinking process to arrive at absolutely crystal clear decision making - without internal conflict.
We all live on islands of our own interest
I can guarantee that your salespeople are trying to get their prospects/ clients onto their island of features & benefits (no matter how hard they try to ask or apply 'need questions' or 'empathetic selling' or try to find 'hot buttons' or 'needs and wants' or any of the  other 20 outdates skills)
Almost everything said in a traditional sales presentation - regardless of intent to understand the client's  needs - IS MANIPULATION – and the client KNOWS your saying or asking what you say or ask to gain information to help YOU!
The sad thing is that perfectly honest, empathetic salespeople who really want to help clients and do the right thing for them and your company are not given the skills to be able to do it.
The whole paradigm of sales training for the past 40 years DOSN'T WORK when used with today's very aware clients, everything evolved out of it is just more of the same old same old repackaged!
I can teach them a whole new paradigm - in one day!
This is the typical result from EVERY training session on Influencing with Integrity & The Language of Selling we have conducted over the past 8 years.
"What could you teach us about selling -We are the most successful in our field with 43 years experience?"  In one word EVERYTHING!, the program has turned a great deal of wasted dialogue into a fast, precise and effective way of understanding the clients real needs and then allowing us to make exact recommendations on product match – this is the most effective training we, as a group of management and experiences sales people have ever encountered.  Results have continued to increase over the past 5 years since implementation"
Managing Director- Trueline Aluminum / Flexalum / Luxaflex
Today - there is no placed for random success in any aspect of business!
We are the only training organisation in the world with non intrusive selling formulas to implement a training methodology that will raise the skill level of the poor performer to the level of the best, and do it quickly, and help make the best better.
Forgive my sense of humor, I do almost always keep things on a professional level, it just that this cartoon really tells it like it is .. Lots of thinking and planning which so often all goes all to heck in front of the client.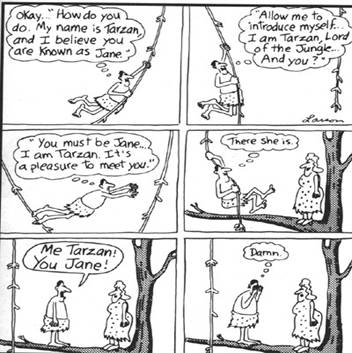 Do you believe that your sales people are using the EXACT word combinations, phrases, statements and questions in EXACTLY the correct sequence to guide the call towards predictable outcomes?
In the hundreds of company we have worked with not ONE has had this precision in sales – might have been OK when times were booming …but not today!
Our hard nose experience - why were the best sales trainers in the World
George May
We have been involved in direct professional sales for over37 years since I left Xerox in 1972.
In that time I have personally closed thousands of major sales ( at one point, around 200 per year over a 15 year period)  and I've trained thousands of salespeople in Australia, the USA, Canada, Asia, New Zealand and Europe.
I know that the main 'tool' that we as salespeople have is what we say and the sequence in which we say it (assuming that we look the part, dress appropriately etc)
This is an absolute truth – 99.9% of the salespeople I have met, worked with or trained all over the world DO NOT KNOW EXACTLY WHAT TO SAY and have next to no idea as to the sequence in which to say it to be able to maximize a client's internal buying motivation and create predictable outcomes throughout the selling cycle.
EVRYONE goes on with irrelevant dialogue, often guiding a client down the wrong path to where they will never make a sale. One good phrase, statement or question can win a sale and one bad one loose it so why take a chance on random dialogue!
During training sessions, in the right circumstance, I sometimes use this amusing description; "Samson slew 1000 of his enemies with the jawbone of an ass and every day in Australia the same number of sales are lost by salespeople using the same implement"
So often I've seen salespeople talk themselves into a sale then quickly talk themselves out of it.
I have worked with hundreds of companies worldwide including many of the top 100 …NEVER ONCE - NEVER!  have I met a sales team that has the PERFECT language, questions, statements and selling structure  for every selling environment:  new calls, follow up's, new product to existing clients, saving a client, telephone techniques (No one teaches better telephone skills than we do) short calls, making appointments, taking business from a competitor etc
It doesn't matter what you sell
From Boeing Airplanes worth tens of millions to pharmaceutical consumables worth cents…( We have worked with both)
The formulas for PERFECT selling are the same (often the Instinctive skills the top producers use) only the words change relative to product knowledge and the client's specific needs
Prescription without diagnosis is malpractice!  - In selling its disastrous!
I guarantee that many of your salespeople are carrying out this crime daily.
Prescribing or recommending without PERFECT needs analysis is worse than doing nothing, this includes asking ineffective questions such as 'what are you looking for? what do you need? what are you currently using? What have you considered? 
EVERY client knows that you are asking these questions to be able to try to fit your product to their needs… which is what we've all been taught to do for decades and it's TOTALLY wrong with today's aware clients.
Give me 10 minutes with your top producers and I GUARANTEEE I can show you how to present and sell your product to a new client as example, better than anyone you have anywhere throughout the world ( unless they are using the Influencing with Integrity methodology)
What we believe becomes out truth
Every company gets into a paradigm rut where they are too close to their own industry and product to be able to do this for themselves (the only difference between a rut and a grave is the depth)
You can do workshop after workshop and the same old same old techniques will simply get rehashed and repackaged.
Consider this wonderful quote on change:
"In times of change the learners shall inherit the earth- while the learned will find themselves wonderfully equipped to compete in a world that no longer exists"
Were not about adding information we will put something new on the table that has never before existed in your corporate history
Influencing with integrity and The Language of selling never allows for a failed sales call.
We offer a 100% money back guarantee on ALL of our work – it has never been taken up because we may promise a lot but we always deliver more.
While we have 100's of letters of referral from clients, these I particularly enjoy as they are comments from competitors:
"This is the only dramatic, effective and revolutionary development in sales training in the past 40 plus  years… you have discovered what we've all been trying to work out since I began my training career in 1962… well done, we wish you all success"Ex CEO & Founder - Learning International USA
"This company has created an absolutely amazing sales training program it is producing astonishing results for all of their clients I have spoken to. One clients told me what I to offer is out of the Ark"  From a letter by the Australian Distributor to USA head office - Carnegie Institute (who later joined our team)
"We can't produce the customised training you require, if you contact Noble May they are specialists in creating the sort of presentations you need. You will find them to be highly skilled and very good at what they do" Part of an email from one of our competition to Custodian Finance
In a nutshell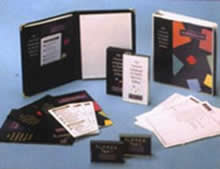 Influencing with Integrity:
• Participant workbook
• Pre call planner
• Management Guide
• Post call analysis
• Call structure reminders
We are not timewasters - 5 minutes on the telephone or face to face and you will see why 100's of companies world wide consider us to be the ONLY sales training organisation delivering skills that will WORK today.
I have NEVER had a client offer us anything other than genuine thanks for our energy, skill, drive and determination to deliver the highest level of outcome. 
The Influencing with Integrity methodology is the first major paradigm shift in teaching new sales to guide a non manipulative process rather than trying to control an outcome, which, regardless of intent is manipulation and quickly recognised as such by today's very aware clients
Not just New and Different, this training Works & Lasts!
We love teaching this program – it changes lives.
George Noble May
June 2009 Australia
Contact: george@noblemay.com.au
Client Comments
"The reaction to Influencing with Integrity has been fantastic. The subsequent four years has demonstrated that the skills taught remain with our sales people far longer than any other program. An extraordinarily effective program. I strongly recommend to anyone with a sales team to develop and motivate."
Nation Sales Manager - Hunter Douglas Australia
"What a wonderful sales tool you have given South West Airlines. This program really works! I highly recommend. An integral part of South West Airlines Sales Department."
Area Sales Manager - South West Airlines USA
"It is now 8 months since we introduced Influencing with Integrity. We have grown our market share from 54% to 67% in 9 months. This incredible result is due to our sales force adopting Influencing with Integrity . A most rewarding experience."
National Sales Manager - Biotrax: Schering-Plough, Australia